Some people might view cosmetic dentistry as a procedure only limited to celebrities and wealthy people. However, the field of cosmetic dentistry is now more widespread, affordable and reaches far out to help common people. Cosmetic surgery techniques can range from subtle changes to major oral procedures, depending on your oral condition.
Cosmetic dentistry revolves around executing techniques that make your appearance better. If you have misaligned, discolored and crooked teeth, cosmetic dentistry can be the solution for you. It focuses on changing the shape, color, position and alignment of your teeth in struggle for a perfect looking smile.
While traditional dentistry primarily focuses on oral health conditions, cosmetic dentistry focuses more on the aesthetic aspect regarding your teeth and smile. Recent advances in cosmetic surgery enable dentists to offer new and improved methods of cosmetic dentistry. There are a number of cosmetic dentistry procedures, including: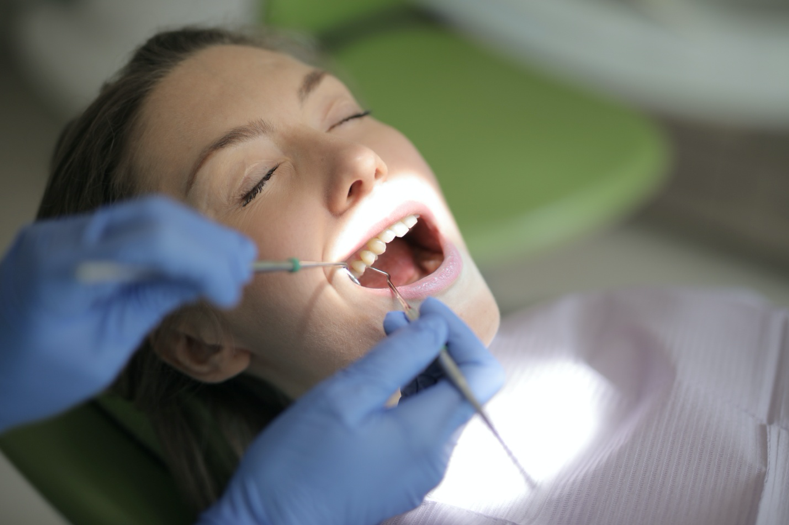 (Source)
Teeth Whitening
As the name suggests, this procedure involves brightening discolored teeth. It is the simplest and least expensive way to improve your smile. There are a number of ways that this can be possible. In most cases, dentists tend to apply whitening bleach on your teeth to make them pearly white. You can also whiten your teeth by yourself by purchasing molds and gels from your dentist and applying them at home.  You will find a variety of whitening products to whiten your teeth conveniently at home. These include toothpastes, rinses, and straps.
Laser whitening is another method used by dental experts. In this procedure, dentists shoot argon lasers on your teeth. They do this because argon lasers speed up the bleaching process, ultimately making it six times more effective in whitening the teeth.
Dental Veneers
Dental veneers are wafer-thin shells that dentists use to treat disoriented and discolored teeth. Veneers are a productive and effective method that promises perfect looking teeth. Its application requires the dentist to scrape off half a millimeter of the front part of your enamel, which is approximately the thickness of a veneer. The dentist then carefully cements the veneer on your teeth in order to finish the procedure. This procedure is the ultimate cosmetic solution that solves discoloration and misalignment of the teeth.  The process is more costly than traditional ones because it requires a careful diagnosis and evaluation of your teeth, along with the artisanship of the tailor-made veneer.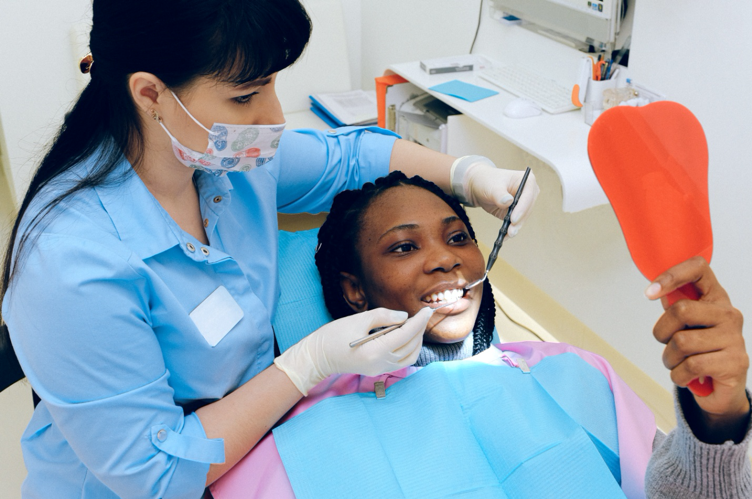 (Source)
Dental Bonding
Bonding can repair decayed, crooked, and chipped teeth. In dental bonding, dentists take a tooth colored resin made of durable plastic and apply it on the teeth. After this, they attach the resin to the tooth by hardening it using UV or laser lights. Then, they trim and shape the resin according to your teeth and polish it. This process takes about an hour and is a great alternative to teeth fillings.
Dental Crown
Crowns are metallic structures that hold and stabilize already crooked and weak teeth. They can keep a loose tooth from breaking and restore the shape of your teeth. The dentist can also use them to fill certain gaps in the teeth depending on their condition. Crowns consist of acrylic and porcelain material that dentists fuse to the metal to withstand biting pressure.
Dental Implants
In this procedure, the cosmetic dentist methodically carries out a minor dental surgery using a few steps. The first step involves the dentist to insert multiple implants in the patient's gums. The second step includes attaching a metal frame on top of the implants. Following that, the dentist then places artificial dentures on top of that frame and uses clips to hold them in place, resulting in the revival of long lost teeth. The implant is a titanium replacement for a tooth root. Furthermore, this procedure also replaces a single tooth. It is a high tech procedure, which is why it can be costly.
Indirect Fillings
You can also call these fillings inlays and onlays – inlays are when the filling needs to cover the center of the tooth and onlays are when the fillings cover more than the center or the biting surface. This method preserves a good amount of the healthy tooth and can be a replacement for crowns. The dentist will mold this filling made of composite material, gold or porcelain into your teeth to cover holes cracks and gaps.
All About Cosmetic Dentistry: To Conclude
If you wish to get dental cosmetic services, make sure you select a skilled dentist who has years of experience in cosmetic procedures. The outcome of your cosmetic solution depends on it. In most cases, any dentist with a degree in general dentistry can perform cosmetic dentistry procedures. However, most cosmetic dentists acquire extra educational courses to learn procedures and treatments in more detail.
If you are looking for that boost in confidence that comes with a great smile, visit Ideal Smiles dental for treatments and consultation. Call us at 718-535-1196.