For information about dental implants, read on! In the world of dentistry, there are treatments catering to different dental related issues. Dental problems are very common in the US, as one in every four American adults suffers from untreated tooth decay.  These issues can grow severe if people fail to take immediate care. Among the various procedures dentists perform, inserting dental implants is one example.
Dental implants are another treatment that replaces the root of a missing tooth. If you think you may need a dental implant and want to prepare yourself for it, read this article further below. Here is everything you need to know about dental implants.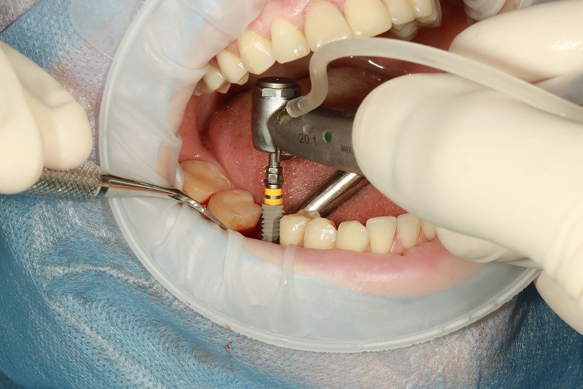 (Source)
What Exactly Are Dental Implants?
Dental implants are a surgical procedure that involves placing and inserting the implant into the jawbone. Within a few months, the implant infuses with the bone. You may need a dental implant if you're missing a root. These implants are the perfect replacement for a missing tooth's root. It is more of an artificial tooth that keeps your bridge or replacement tooth firm. This is a pretty common procedure most dental clinics offer. You will need a dental consultation before you can check to see if you require a dental implant or not.
Why Should I Get A Dental Implant?
In most cases, a dental implant is an optional form of treatment if you don't want any of your teeth missing. But in some cases, the discomfort may make it mandatory for you to get a dental implant. Mentioned below are a few reasons you may want to get a dental implant:
Improves Your Speech
If you have poorly-fitted dentures in place of a dental implant, you will find it difficult to speak at times. This is because the teeth may slip off at any time, and you won't be able to speak clearly due to mumbling. Dental implants help prevent poor speech, so you feel confident while speaking.
Allows You to Eat Easier
With dental implants, you feel like you're using your own teeth to chew, which isn't the case with dentures. With implants, you don't have to worry about what you eat, as there will be no discomfort or pain. You can feast all the way with dental implants without having to worry about your teeth.
You Will Feel More Comfortable
With dental implants, you won't have to worry about feeling an unnatural object in your mouth. These work with your mouth movements, thereby preventing any discomfort. This is on the contrary to dentures that keep shifting and cause pain.
Improves Appearance
When you get a dental implant, it fuses with your bone. Over time, you will see how the implant fits right into your root and will feel like it's your real tooth because of the permanence. This helps improve your appearance, and you won't have to worry about your teeth looking bad.
Helps Maintain Oral Health
It is very important to maintain your oral health on a daily basis, and dental implants help you do that. When you get a dental implant, you don't need to affect your other teeth as none of the other teeth require altering. This helps improve long-term oral health and hygiene.
More Convenient to Use
If you want to make life a little more convenient, getting dental implants instead of removable dentures is the right decision. You won't have to remove any of your teeth once you get dental implants, and you can say goodbye to adhesives.
Long-Lasting
Dental implants are very durable, so you don't have to worry about changing them. However, you must take good care of them to maintain their durability.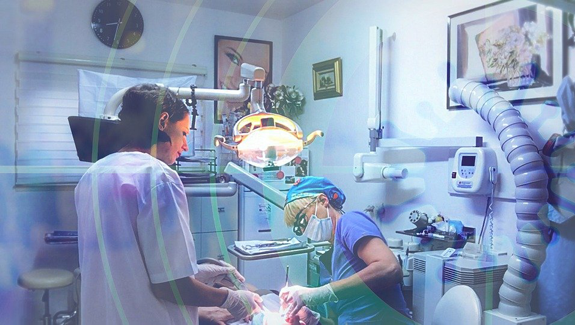 (Source)
Dental Implant Procedure Steps
Mentioned below are a few steps to how a dentist carries out a dental implant surgery:
You must first consult with a professional dentist, who will then develop an individual treatment plan according to your needs. This plan will include everything that needs to be carried out during the implant and who will perform the surgery.
The next step involves placing the tooth implant. The implant is made from titanium, and the dentist places it inside the missing tooth's bone socket. The healing time takes up to 6-12 weeks for the implant to settle in.
Once the implant has effectively healed and bonded inside the jawbone, the dentist will attach an abutment to the post in order to hold the teeth. The purpose is to make the implant look natural, just like your other teeth.
Final Words
A dental implant is major surgery and has grown common among many Americans. If you think you may need a dental implant and are experiencing immense discomfort at the moment, you need to visit a professional dentist. Get in touch with Ideal Smiles Dental, and receive the best dental services in NY.