What are invisible braces and how do they work? Do you have crooked and misaligned teeth? Well, you will get surprised to know that teeth adjustment and fixing crooked teeth is no longer limited to flexible wires and metal brackets. In fact, nowadays, the trend of invisible braces is on the rise, making teeth-straightening extremely easy and comforting.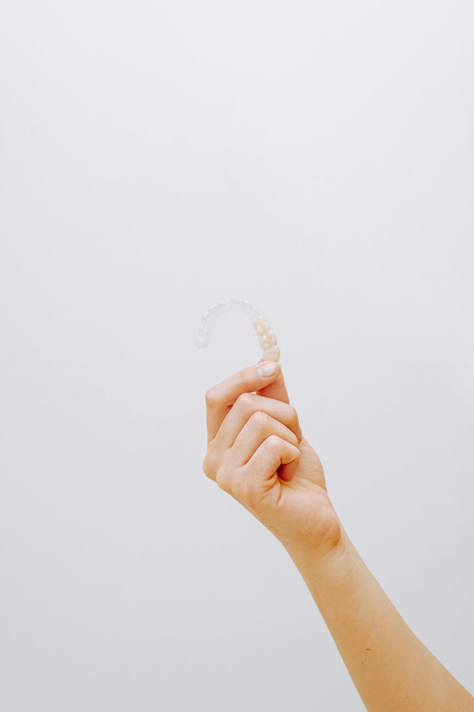 (Source)
Crooked teeth are a nuisance, and if you struggle with them, you know how it makes you conscious when smiling in public. However, metal brackets and a few other methods of straightening teeth are now old. Invisible braces can help you overcome a few problems, such as:
Overbite
Underbite
Crowded Teeth
Spaced Teeth
Moreover, you should know that you can get invisible braces tailor-made to fit perfectly in your mouth. They don't come in a one-size-fits-all. Learn more about them below.
How Do Invisible Braces Work?
Invisible braces are very much similar to traditional braces. In fact, they are subtly gentle and apply soft pressure on the teeth and gums to adjust their position gradually. However, the key difference is how invisible braces are able to reposition crooked/ crowded teeth better than other traditional methods.
Traditional metal braces apply pressure to the front line of the teeth in your mouth by utilizing flexible wires and metal brackets. Similarly, as the teeth start to readjust and move to their positions slowly, the wearer has to make frequent visits to adjust the braces to the correct position.
On the other hand, with invisible aligners, your dentist will map out and measure the spaces between your teeth. They will also take into account the crowded teeth and the angular adjustment required to move your teeth to the correct position.
Eventually, you will receive a tailor-made set of invisible aligners that you will have to wear until you observe changes in your teeth' position. Once the teeth move to their position, you will have to replace the old set of invisible braces with new ones for the correct positioning of your teeth.
Therefore, it becomes necessary to outline the important appointment details and frequency.
Things you should know about Invisible Braces
Invisible braces are important for people who are conscious about their smiles and struggle with crooked teeth. It is helpful in preventing oral health problems that may arise due to crowded or misaligned teeth. Thus, proper maintenance and care are critical when you want to achieve effective results.
The time period of wearing these type of braces is no less than 22 hours a day.
It is very important to maintain consistent pressure on your teeth with the invisible aligners. The urge to take them off over and over again might not only result in lower chances of success but also cause mouth soreness.
More importantly, since they are "invisible," consider avoiding staining food and drinks like wine, flavored water, food, etc., because it will stain the aligner leaving colored spots.
In addition, make sure to remove the braces when eating and drinking and learn proper techniques of wearing them. On top of that, you have to brush and thoroughly floss your teeth after every meal, snack, and even flavored or added water. Subsequently, you will be able to prevent bacteria growth inside the aligners and on your teeth.
Thus, you will have an unstained pair of braces and clean teeth. Remember, if you are going for invisible braces, then cleaning and proper hygiene will maintain their invisibility.
Treatment Period with Invisible Braces
There is no definite answer to how long the treatment might continue. Altogether, it's your teeth and jaw misalignment condition that will determine the level of expertise and the time necessary for visible results.
Usually, it will take you 18 to 24 months to see the results but may go beyond that as well. As they are ceramics, they take relatively longer to show effective results in correcting crooked and crowded teeth.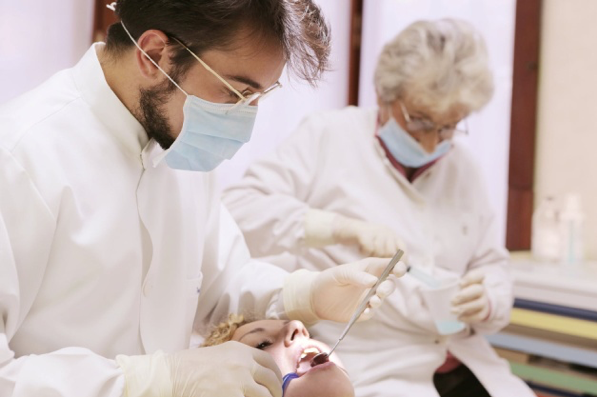 (Source)
Invisible Braces: Conclusion
While invisible braces are common nowadays, it is advisable to consult an expert dentist to determine whether you are a good candidate or not. Without realizing if these braces will work for you or not, you will be wasting time, energy, and money.
However, at Ideal Smiles Dental, it is our duty to only find the best solutions for every patient. Our dentists have the professionalism, care, compassion, knowledge, and experience to fix your teeth flaws and imperfections.
Give us a call today at 718-535-1196 to inquire about invisible braces and other procedures. Visit our official dental practice website to learn more.
---
References:
https://www.healthline.com/health/does-invisalign-work
https://www.yourdentistryguide.com/invisible-braces/
https://www.news-medical.net/health/Potential-Risks-of-Clear-Aligner-Treatment.aspx