Are you wondering what wisdom tooth extraction feels like? If you're ready to have your wisdom tooth pulled by the right dentist near you, this post will answer a few of your most important questions regarding wisdom tooth extraction in Staten Island. The procedure is relatively simple and doesn't involve as many complications compared to other oral surgeries. However, for a smooth extraction, the dentist performing the procedure must be experienced.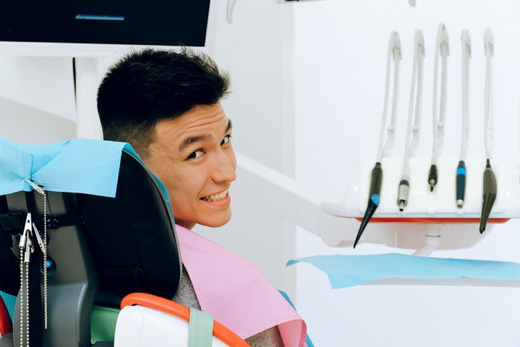 (Source)
Knowing what happens during the procedure can help you prepare and avoid any complications. Make sure you have someone with you in case you can't drive home after the procedure, and its anesthetic effect. Here's a quick overview of what the extraction procedure of a wisdom tooth looks like:
What Does the Wisdom Tooth Extraction Procedure Involve?
Do you know that over five million people in the US have their wisdom teeth removed every year? Well, the annual costs removal for removing ten million third molars in the US is almost $3 billion! With that said, it's one of the most common types of dental treatments and surgeries that take place among US citizens annually. But what does the procedure involve? Here's a quick breakdown of the main stages of the wisdom tooth extraction process:
Medical History Assessment
Your chosen oral surgeon or dentist will first review your medical history and evaluate your applicability for a typical wisdom tooth extraction procedure. They will ask a series of questions related to your dental health and overall physical health.
Anesthesia Selection
Your oral surgeon will choose one of the three main types of anesthesia for you first. It will depend on your comfort level and the complication of the wisdom tooth removal procedure. In the end, you will endure one of the three anesthetics including local anesthesia, general anesthesia, or sedation anesthesia.
The Extraction Process
Your oral surgeon will start by making an incision on the affected or targeted gum area. The incision will expose the tooth and the bone attached to it. Now, the oral surgeon will remove the bone that is blocking access to the tooth's root. From then on, the oral surgeon can either remove the tooth in pieces by making sections on it or remove it as a whole. After removing the wisdom tooth, the oral surgeon will clean the surgical site to remove any tooth or bone debris.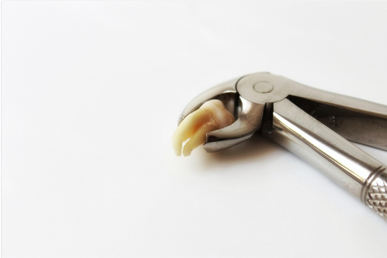 (Source)
Although it isn't always necessary, the oral surgeon might advise going for stitches to close the wound and promote healing. At the end of the procedure, the oral surgeon will gauze the surgical site to stop excess bleeding. Remember, placing gauze over the surgical site helps form a blood clot.
Post-Procedure Tips for a Speedy Recovery
Check out the list of the best post-procedure tips for speedy recovery:
Avoid drinking with a straw
Abstain from alcoholic, cold, and hot beverages
Drink lots of water after the surgery
Use an ice pack to recover from swelling on one side of the mouth
Eat soft foods that offer nutrition and don't pose a serious threat of dislodging the blood clot
Avoid brushing your teeth, rinsing your mouth, and using mouthwash
Visit your oral surgeon or dentist in case there are any discrepancies or unusual pain following the procedure
Wisdom Tooth Extraction: Conclusion
You can make an appointment with one of the best dentists in Staten Island today to help remove your wisdom tooth. At Ideal Smiles Dental, you will find some of the most compassionate and experienced dental professionals. Our dentists are highly educated, trained, and experienced. Our helpful staff offers compassionate care, accompanying you through your dental procedure.
You're only one phone call away from securing a smile that you've always dreamt of! Give us a call at 718-535-1196 and make an appointment today!
IDEAL SMILES DENTAL
2955 Veterans Rd. W, Suite 2G
Staten Island, NY 10309