What are the qualities of a great kids dentist? Regular dental visits are critical to ensure good oral health and hygiene. Despite that, people find it frightening to visit doctors, especially first visits to a dentist. Dental phobia or fear of dentists and needles is more common among adults and children.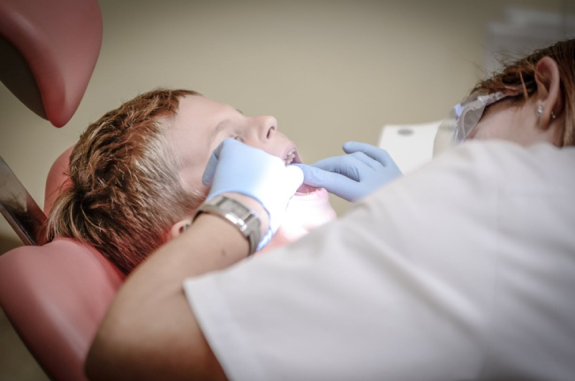 (Source)
Just the thought of sitting in the dentist's chair and the word "dental surgery" are overwhelming for many people, and they avoid seeking professional dental care. A study revealed that nearly 9% of the children were afraid of dentists.
However, dental care is crucial for your children's oral and overall health. And in order to make the experience comfortable for children, you need to look for some qualities and professional traits in your kids' dentist.
What Services a Kids Dentist Offer
A kids' dentist (or pediatric dentist) offers several different types of dental services for your child. Below are some of those dental services.
Extensive oral health examination of your child
Detecting any underlying dental condition or potential concerns
Treatment for trauma, injuries, fractures (dental and to the teeth)
Diagnoses of recurring dental conditions such as underbite, misalignment, etc.
Providing help with bad oral habits such as thumb sucking, plaque buildup, etc.
What You Should Expect From Your Kids Dentist
Here are four qualities that you should look for in a dentist to ensure your child gets effective dental care.
Authoritative and Reliable
A kids' dentist needs to be friendly, cooperative, reliable, and make your child comfortable when performing dental care services. What you should know is that an authoritative attitude is a key concern because not many kids are able to stay composed.
In order to avoid such situations, look for a pediatric dentist who is not only knowledgeable but also knows the trick of how to make a stubborn or anxious child listen.
Instructive Approach
How do you calm your child when they are anxious and stubborn during dental treatments? The dentist might help by initiating a fun discussion with your child. By letting your kid(s) know what's going on and its importance (in an age-appropriate manner), your dentist does not only educate the children but also relieves them of the "left-out" feeling.
Look for a pediatric dentist that can not only work with children with temperament issues and dental phobia but also educate them about the potential benefits of healthy dental habits.
Friendliness
Not every kid has the patience to sit in one place for more than half an hour. However, it is the job of the dentist and medical care provider to ensure that they engage in such a way that your child not only feels relaxed but encouraged to participate in healthy dental care.
Also, due to anxiety and stress, children may sometimes disturb other people in the dental facility. Nevertheless, a kid's dentist who is friendly and smart will prevent any anger outbreaks or aggressive behaviors.
Moreover, a pediatric dentist with proper knowledge and experience knows how well a dental appointment can go if they have a children-friendly environment and equipment, such as kid-sized chairs, colorful office décor, etc.
Compassionate Staff
Lastly, it is not only your child's dentist who you should have certain qualities and attributes. In fact, the staff at your dentist's also plays a vital role in making the experience comfortable. A warm and welcoming environment can help your child relax before the dentist arrives.
What's more, if the staff is unfriendly, it may worsen your child's already anxious state.
The First Few Visit to a Kids Dentist
The initial visits play an important role because you get the chance to familiarize your child with the environment, the staff, dentists, and dental procedures. It is a great opportunity to educate your child about the benefits they can enjoy by visiting their dentist routinely.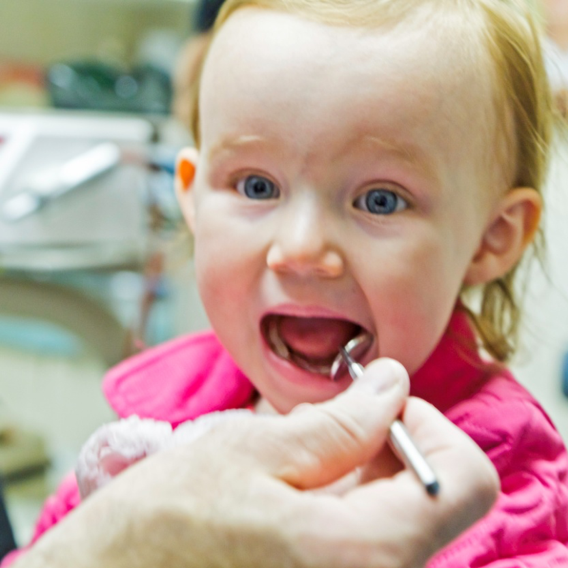 (Source)
On the first visit, your kids dentists will inquire about dental health after a thorough examination of your child's mouth. Plus, they may provide several different approaches for the treatment of certain medical conditions for your child.
Tips to Improve the Initial Visit
You can try to make the first few dental visits comfortable by incorporating certain ideas and tips in your planning. Here are a few of them:
Schedule appointments when your child is usually relaxed (not their naptime)
Guide them regarding how snacking can cause difficulty in dental check-ups (try to save the snacks for after-visit breaks)
Ensure they have a light meal before the visit, so they don't get hungry in the middle of the treatment
Work along with the dentist to calm your child during treatment
Qualities of a Great Kids Dentist: Conclusion
A pediatric dentist should cater to the specific needs of your child. For that reason, at Ideal Smiles Dental we are proud to have dentists who offer compassion and care, know how to deal with children, and calm them to deliver the best dental care for your child.
Give us a call at 718-535-1196 to schedule an appointment today. Visit our official website to learn more about our extensive range of dental services.
---
References:
https://www.mouthhealthy.org/en/babies-and-kids/first-dental-visit
https://www.ada.org/en/publications/ada-news/2018-archive/august/aapd-research-dont-delay-early-dental-visit
https://www.webmd.com/oral-health/features/when-should-i-take-my-child-to-the-dentist/