Full mouth rehabilitation or reconstruction is a procedure to restore your mouth from teeth problems and disorders. It restores teeth in both the upper and lower jaw. The dentist uses this procedure to rehabilitate the patient's teeth and gum by considering their bite, facial support, smile, and jaw joints.
A Prosthodontist undertakes the procedure for your treatment. They have three years of special training in this type of treatment. They assist your mouth in getting back to chewing, smiling, and ensure the longevity of results.
Full mouth reconstruction includes implants, cleaning the natural teeth, or sometimes both if required. Most patients have lost one or more teeth in the past. They need full mouth rehabilitation to restore their teeth; doctors fill spaces between their teeth with new crowns.
This procedure is best for people who have broken teeth, discolored teeth, teeth problems due to aging, or cavities in their mouths.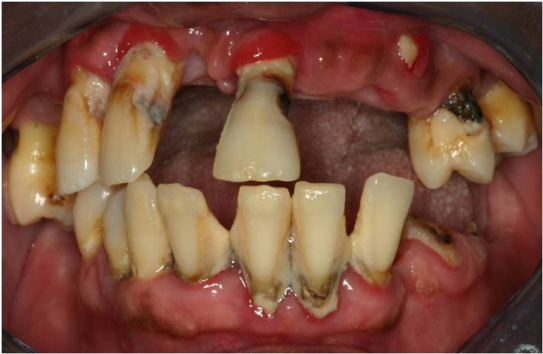 Benefits of Full Mouth Rehabilitation
Full mouth rehabilitation can solve mouth and gum problems that you have because of aging, oral injury, bad eating habits, and other factors. It provides you different options for treatment for various dental issues. There are many benefits to this procedure. Some of them are:
Improves chewing and ensures a comfortable bite
Replaces the missing teeth
Restores cracked teeth
Gives you a beautiful smile by correcting discoloration
Protects your teeth from more breakage and damage
Restores the lip support and facial support
Improves your speech
Fills spaces between teeth and corrects misalignment
Treats periodontal diseases
Treatment of conditions occurs because of TMJ Disorder
Different Treatments of Full Mouth Rehabilitation
There are different treatments and procedures of full mouth rehabilitation. It depends on the patient mouth issues and their requirement.  Some patients also need two or more treatments to restore their mouths. Following are the services includes in full mouth rehabilitation:
Porcelain veneers
Teeth whitening
Dental implants
TMJ Treatment
Cosmetic bonding
Dental bridges
Inlays or onlays
Invisalign
Gum disease treatment
Steps Of The Full Mouth Rehabilitation's Procedure
Dentists will inspect your mouth and give you various treatment options to choose from. They will examine your teeth and determine treatment accordingly. Your options will include full-coverage crowns or porcelain veneers, bridges, or implants. Your dentist will notice all cavities, cracks, tooth wear, short teeth, long teeth, and root canal issue.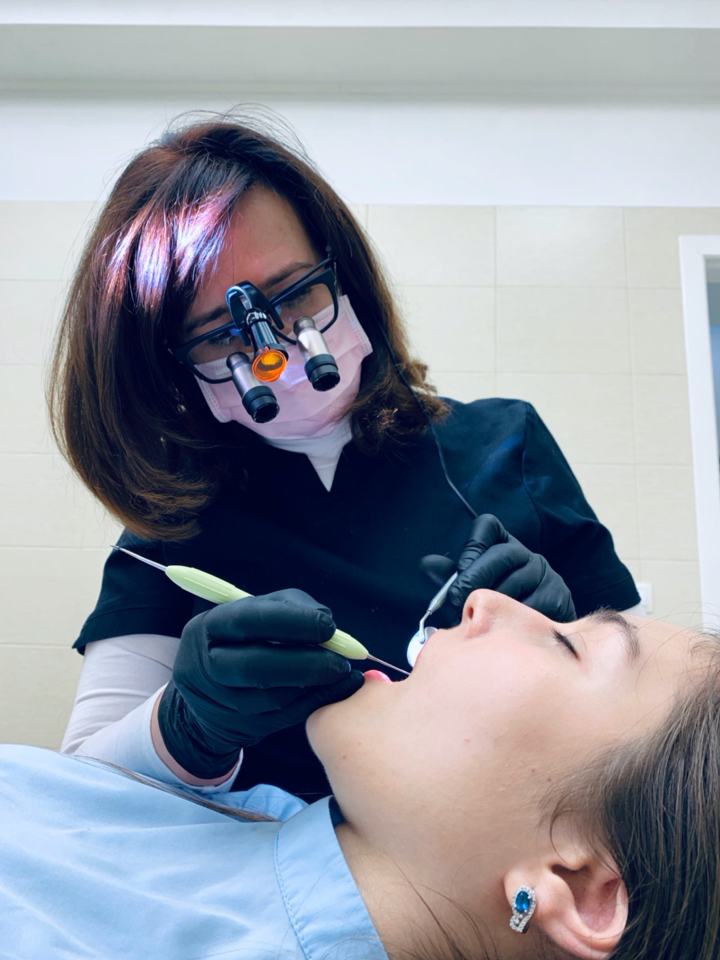 They will also examine your gums. If your gums are decaying, they will suggest root planing and scaling. You may need more intensive treatment to check that your reconstructed teeth have a solid foundation.  This treatment requires tissues or bone grafts to build up your gums. They will also notice any deep pockets, periodontal disease, and excessive/insufficient gum tissue.
Your dentist will inspect your bite. It is important that you have a stable bite. It needs treatment if it is causing any destruction and pain when you close your mouth. They will examine the size, color, shape, and proportion of your teeth and check their relation with lips, mouth, gums, and face.
The examination of your mouth includes records of your mouth photographs, X-rays, a model of your bite, a model of your teeth, and impression of the upper and lower jaw. Your dentist may suggest that you consult with orthodontists, oral surgeons, and periodontists for a better treatment plan.
The Bottom Line
Full mouth treatment helps you make your smile more visible and charming. It helps you build your confidence once again. This procedure includes treatments from discoloration of your teeth to cracks on your teeth.  It deals with your teeth and gums and solves all dental problems and disorders.
The Staten Island NY Dentists at Ideal Smiles Dental offer the best services for full mouth rehabilitations. So, if you are searching for a dentist who you can trust, we are here to help you. We have the best equipment and technology for all kinds of treatments. We have the world's best dental specialists to address your dental issues.
Get a free consultation or book an appointment by contacting us today:
IDEAL SMILES DENTAL
718-227-7400