Pediatric dentistry is the branch of dentistry dealing with children from infancy to the teen years. These dentists are specialized in providing oral care for children's teeth, gums, and mouth. These dentists not only promote dental health but also educate parents about their child's teeth.
The America Academy of Pediatric Dentistry (AAPD) and the American Academy of Pediatrics (AAP) suggests that you should visit a dentist every six months after your child's first teeth. This way, you can prevent your child's teeth from early tooth decay.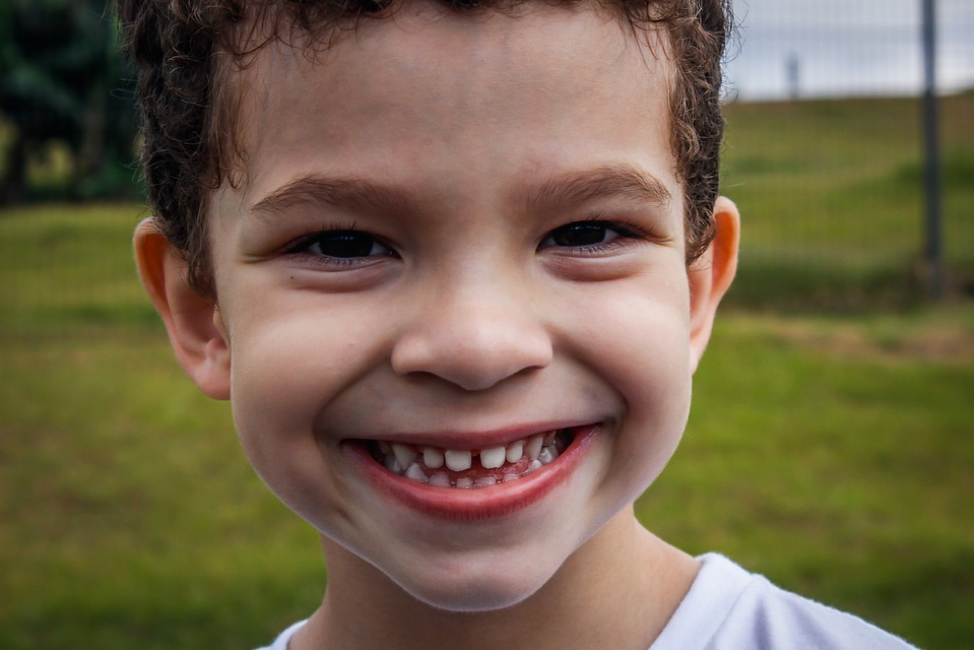 (Source)
Your children start getting teeth six months after birth. After six or seven years, they start losing their primary teeth, which are replaced by secondary, permanent teeth. Oral care is important to prevent tooth decay and lifetime pain in your child's teeth.
Early childhood disease carriers are five times more common in children than asthma. Early visit to the dentist is also important to modify child habits and maintain oral health.
Pediatric Dentist's Education
Pediatric dentists take four years of education and training from a dental college. They graduate with one of the following degrees; Doctor of Dental Medicine (DMD) or Doctor of Dental Surgery (DDS). Both degrees are equal and have the same training.
After completing four years of training, they specialize for two years or more in pediatric dentistry. They train to retain the oral health of infants, teens, and handicap children. Their training includes all aspects of restorative dentistry, preventive dentistry, sedation dentistry, oral care from birth to adolescence, oral trauma management, and oral medication.
Types of Treatments Pediatric Dentist Provides
The following are some of the treatments pediatric dentists commonly provide.
Colored fillings
Pediatric doctors use tooth-colored fillings to repair child teeth or the color of the child's teeth. They provide cosmetic teeth treatment to children. They also repair tooth decay areas.
Crowns
Doctors use stainless steel crowns for children to repair their teeth decay. They don't use white fillings on teeth that can't hold it. Children with damages in dentin, enamel, and nerves need crown treatment.
Dental Cleaning
Before a dental cleaning, pediatric dentists take your child's medical history to gain knowledge of their general health. After that, your child's upper and lower teeth will be cleaned to remove calculus and plaque because they can cause gum diseases and cavities.  Fluoride will be applied to all teeth to protect the weak areas of your child's teeth.
X-Rays
Sometimes, pediatric dentists are unable to see weakness in the teeth with their eyes. Doctors use x-rays to check the teeth strength. American Academy of Pediatric Dentistry suggests an x-rays test every six months to those who have a high risk of tooth decay.
Fluoride
Fluoride helps to recover cavities. Fluoride is present in many products like mouth rinse, toothpaste, and bottled water. Doctors will recommend you fluoride according to your child's need. Too much fluoride can increase tooth decay. It is important to take the right amount of fluoride.
Cavities
Decaying teeth often starts at a young age. Bacteria present in the mouth react with the sugar, which leads to teeth decay. They eat enamel that covers the teeth and can damage gum tissues. It is important to treat the cavity as early as possible.

(Source)
Pulp treatments
These treatments restore the infected nerves and blood vessels in teeth. Pulp treatments are used when your child has severe tooth decay or tooth injury. If your child doesn't get proper treatment, it can lead to swelling, pain, infection, or loss of a secondary tooth.
Sealants
This helps in the coating of the tooth to prevent tooth decay. It is a thin white plastic that is used to cover the back of the teeth. The grooves and pits present in your child's teeth can collect plaque. The grooves are most sensitive to tooth decay. That is why sealants applied to these areas to prevent tooth decay.
Try Ideal Smiles Dental in Staten Island
Pediatric dentists provide dental care for your child. They have special training to deal with children's trauma in the clinics.
The Staten Island NY dentists at Ideal Smiles have the best pediatric dentists with years of experience in the field.
Call today to schedule a free consultation: 718-535-1196